10 Myths About Dental Implants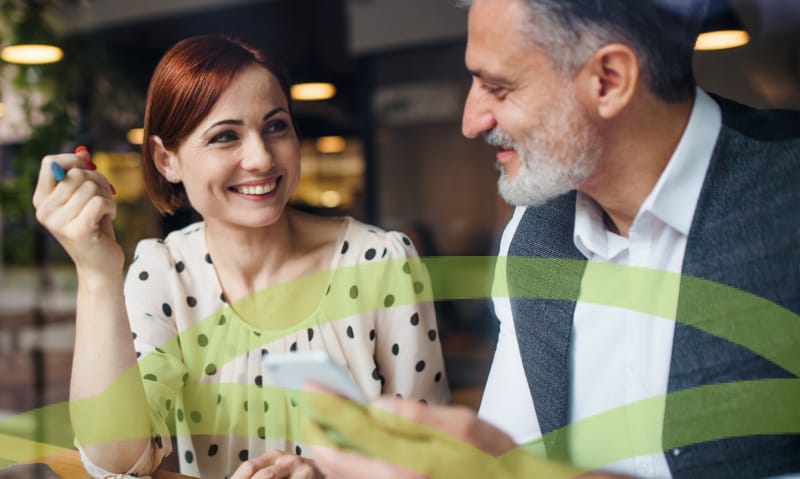 The Truth About Dental Implant Restorations
If you are seeking options to replace one or more missing teeth, dispelling myths about dental implants is an excellent place to begin.
For instance, is it a myth or fact that Renaissance-era Europeans implanted teeth they extracted from the underprivileged and cadavers (many of which were stolen from their gravesite)?
If you answered fact, you're already well on your way to understanding that humans have long understood the vital importance of our teeth. In fact, humans have been experimenting with teeth replacement for no less than 1500 years, starting when the Mayan people of North and Central America successfully used shells to replace missing teeth. This long—and sometimes colorful— history of implantology (the science of dental implants) is the true reason why implants are the advanced tooth replacement option they are today.
So as you consider your options for replacing missing teeth, here are 10 myths about dental implants you can kick to the curb. Paired with facts, you can use this information to better choose the right solution for restoring your smile's fullness, health, and beauty.
1. Dental implants are purely cosmetic.
We don't know if the earliest pioneers of dental implants were aiming for aesthetics or function, though we now know that implants, like natural teeth, go more than skin deep.
To start, it helps to understand the structure of your natural teeth. Beneath your gums and out of sight, natural teeth have living roots that transfer the positive stress of chewing and keep your teeth securely anchored in place. Similar to how weight-bearing exercises strengthen the bones of your body, the positive stress of chewing keeps your jawbone full, dense, and healthy.
Alongside the cosmetic concern of altering your smile's appearance, one of the most undesirable side effects of missing teeth is bone loss. Tooth loss dramatically reduces the amount of positive stress your jawbone receives, which causes the jawbone to shrink and reabsorb back into the body. As the bone recedes, the mouth and cheeks lose their structural support, which can cause the lower third of the face to appear hollow or sunken.
While other prosthetic teeth (like dentures and bridges) only replace the visible part of the tooth (known as the crown), dental implants replicate the tooth's entire structure, including the tooth root. This close replication is what gives them the unique and desirable benefits of restoring your smile's beauty, preventing bone loss, and preserving the shape and structure of your mouth and face.
2. Dental implants will make my smile look fake.
Implants are meticulously crafted from tooth-colored materials to complement your facial features and match the shape, shade, and sheen of any remaining natural teeth. With proper care (see #8), a dental implant restoration can give you a long-lasting smile that looks and feels completely natural.
3. Implants are only for people who have lost all of their teeth.
Dental implants can be a suitable treatment option for those missing one or several teeth. To replace one tooth, your dentist will place a single dental implant to support a custom-made dental crown. For multiple teeth or a full arch of teeth, your dentist will strategically place between two to eight implants, which will either support a custom-made dental bridge or an overdenture (the latter is known as implant-supported dentures).
4. Dental implants are only for the elderly.
Though the prevalence of tooth loss does increase with age (30% of adults between 65-74 have no natural teeth), an estimated 178 million American adults are missing at least one tooth, and 40 million are missing all of their teeth. While dental implants aren't generally an option for the developing jawbones of kids and teens, they can offer a long-lasting tooth replacement option for adults of any age.
5. Dental implants aren't as strong as natural teeth.
As they fuse into the jawbone (a process called osseointegration), implants most closely mirror the strength, function, structure, and appearance of natural teeth, and are the strongest option available for replacing missing teeth.
6. Implants have a low success rate.
Thanks to its long history of trial and error, implantology is now a remarkably successful medical discipline. Through the use of current medical technology and biocompatible materials (no shells or cadaver teeth here), dental implants run between a 95% and 98% success rate.
7. Dental implant surgery is invasive and painful.
While dental implants do require oral surgery, the skilled use of modern sedation, numbing, and surgical techniques and technology work to maximize your comfort and healing. Implant placement is usually an outpatient surgery that's completed under local anesthesia, with options for sedation dentistry to promote relaxation and comfort. When paired with simple self-care practices, like rinsing with salt water, regular doses of over-the-counter pain medication is often all that's needed in the first few days. Many people return to work and their normal activities within two to three days following the procedure.
8. Implants require special care.
Once your dental implant restoration is complete, maintaining them is no different than caring for your natural teeth or common dental restorations (such as crowns, bridges, and dentures). With routine dental care, daily hygiene, and occasional prosthetic replacement, your implants can easily last for decades.
9. Dental implants are unaffordable.
Like any great investment opportunity, you have the ability to finance your dental implant restoration through CareCredit, with no interest or low monthly payments.* CareCredit is a health and wellness credit card you can use to pay for out-of-pocket expenses that aren't covered by your medical or dental insurance. CareCredit offers shorter- and longer-term financing options that can be adapted to meet your individual situation and help you get the dental care you want and need.
10. Dental implants aren't worth it.
Your smile is an asset to your physical, psychological, and social well-being. That's why losing one or several teeth to damage or decay can have such a big impact on your overall health, comfort, and self-esteem. Investing in dental implants allows you to restore one of your most valuable assets and experience daily life with a greater sense of self-confidence, freedom, and well-being.
Berrien Dental is here to help you find a long-lasting tooth replacement option that restores your smile's health and beauty and matches your unique individual needs. To learn more about your possibilities for replacing missing teeth in Berrien Springs and St. Joseph, MI, schedule an appointment today. 
*Subject to credit approval and adherence to CareCredit's terms and conditions.