School Essentials: A Berrien Dental Customized Back-to-School List for Your Kids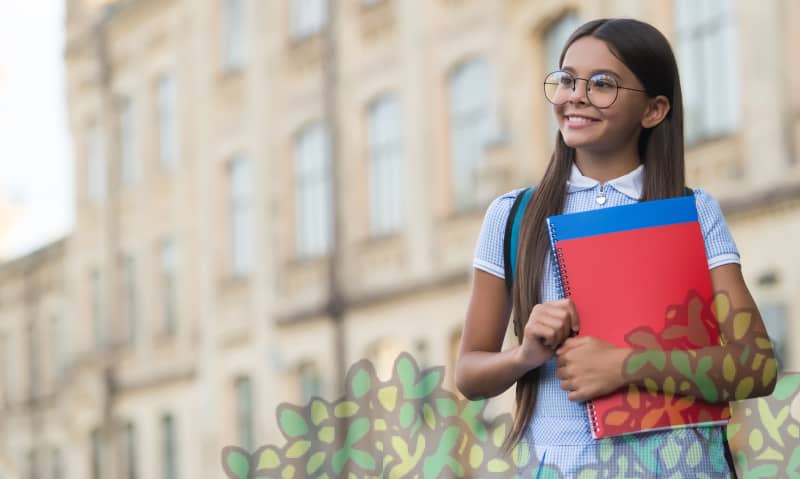 Your complete school checklist with all the essentials for your child.
It might seem like summer just started, but the new school year is just around the corner! There's always such a big rush to get everything that your kids need for back to school at the end of the summer that it can be hard to find the things that kids need if you wait to do your back-to-school shopping. You can get a jump on back to school and start the new school year off right by using this handy list to make sure that your kids are all set for school.
Lunch Box
This year when you are shopping for your child's lunch box, think outside the box. Instead of a plain lunch box consider a bento-style option that can hold more than just a sandwich. Or, if you're going to reuse their lunch box from last year, look into buying some small sealable containers in different sizes so that you can pack them some healthy snacks and veggies. Your kids will love seeing what surprises are in their lunch each day.
Pens and Pencils
Pens and pencils are a must for every child as they head back to school. But if your child likes a particular kind of pen or if they need certain pencils for a class, make sure that you know the ones to get before you go shopping. It can be really overwhelming to be in the store with dozens of different types of pens and pencils and not know which ones to get. And by doing your back-to-school shopping early, you'll have the best selection to choose from.
Dental Cleaning
A dental cleaning on a back-to-school checklist? Absolutely! The team at Berrien Dental is here to make sure that your child has a healthy bright smile before they go back to school. You can call now to make an appointment for your children to get a dental cleaning before the school year starts. Your kids will be more confident when they know their smile looks great. And by getting a dental cleaning done now, they won't have to miss school during the school year to get their usual cleaning done.
Notebooks and Paper
A lot of students do use tablets these days, but many students still prefer using notebooks and paper. Be sure to talk with your child about what types of paper pads or notebooks will work best for them before you buy them. Or take your children with you so that they can pick out their own notebooks. Their teachers should post or send them lists of any particular types of paper that they are going to need, like graph paper or copy paper. Take advantage of back-to-school pricing to get enough notebooks to last the entire year and save money.
Dental Checkup
Your kids should have a full dental checkup before they go back to school. Berrien Dental can look at your child's teeth and gums before they head back to school to ensure they start the school year with their best smile. If your child is still losing their baby teeth, it's very important to have exams on a regular basis to make sure they are coming in the right way. Any problems with your child's teeth can be addressed before school starts so they don't need to miss school time for dental appointments.
School Clothes
School clothes shopping is something most kids don't really enjoy, but when you're shopping for kids, you really need to shop in person to make sure things fit the right way. Finding clothes that fit the school's dress code requirements can be frustrating for parents, so it's a great idea to start now. That way you have the best chance of finding clothes that fit before everyone else is also shopping for school clothes.
Health Supplies
No child should be going back to school without important health supplies to keep them safe throughout the school year. Hand sanitizers, tissues, and other health supplies should always be kept in your child's bag or in their locker for easy access. Included in their health supply kit should be a soft toothbrush, some toothpaste, and dental floss. Kids may need to brush during the day and they should have the supplies to do so.
Practicing Good Oral Hygiene All Year With Berrien Dental
The habits that kids learn when they're young will last them a lifetime. You're already teaching them good habits, but you're also helping them learn responsibility and accountability as you take them school shopping. When you make appointments at Berrien Dental for your child's dental cleaning and exam before the school year starts, you are teaching them that their physical health matters just as much as being prepared for school. Call us today to make an appointment for your child!