Best Tips For Immune System Support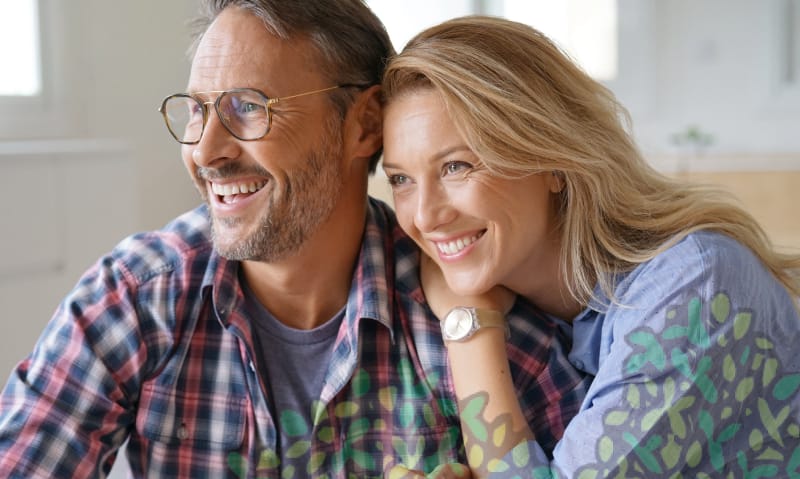 Helpful tips for a healthier you.
The CDC has released a set of guidelines to avoid illness at this time. Chances are, you've probably increased your handwashing and home sanitizing routines by now.
As we hang tight at home, we may wonder what can we do to boost our immune system?
This is a great time to focus on our physical and mental health in order to keep our immune systems working at their best!
Read on to find out what steps you can take to boost your immune system support.
Clean those teeth and gums.
Good oral health doesn't just guarantee you a nice smile. It also positively impacts your overall health!
For the most part, the bacteria in our mouth is harmless. Between a good flossing and brushing routine and your body's natural production of saliva, you neutralize a lot of the bad stuff. However, if you don't take care of plaque on a regular basis, you may develop health problems that spread beyond your teeth and gums.
When plaque builds up over time, it starts to change the way our gumline rests against our teeth. Pockets may develop, leaving room for infections that can affect the respiratory and digestive tracts. Your immune system then has to fight off these infections, leaving you a bit more vulnerable to other health problems.
Plaque is also linked to inflammation. When you accumulate bacteria in one part of your body, it sends signals to your brain to fight off bacteria in your whole body. This can lead to inflammation in important places like your gut, which, in turn, weakens your immune system.
Maintain good oral health to give your immune system one less thing to battle!
Eat the rainbow.
This sounds fun, right? That's because it is! Eating the rainbow means eating a diet rich in fruits and vegetables. Natural foods come with a variety of immunity-boosting vitamins and minerals and eating the rainbow guarantees that you're covering all of those bases.
Let's break down a few examples.
Citrus, such as grapefruit, oranges, and lemons, are high in Vitamin C. Vitamin C can boost the body's production of white blood cells, and those little guys are experts at warding off infections. If you're not a big citrus fan, you can get a big dose of Vitamin C from red bell peppers, too!
Raw or lightly cooked spinach or broccoli pack a powerful punch. Both are rich in a variety of vitamins and minerals, making them true superfoods.
It's a tough time to keep up with perishable foods. Frozen fruits and vegetables are on par with fresh produce in terms of nutrient content. Frozen produce was picked at its peak ripeness and immediately preserved, which means you're not losing any of that nutritional content over time.
Lower your stress levels.
Stress doesn't just impact your mood or your day. Studies have found that ongoing stress can actually weaken your immune system. Many of us may have found that our normal stress-relief activities have been disrupted, but there are good alternatives that will allow you to lower your stress at home.
Break up your day with peaceful or mood-boosting activities. Perform light cardio or follow along with an online yoga class. Try meditation, painting, drawing, or playing music as a way to calm your thoughts.
Take advantage of the internet. If you're missing your regular selection of library books, take a look at their collection of ebooks that you can check out digitally. Look for digitized concerts, lectures, or fun tutorials on YouTube to keep your mind stimulated and refreshed.
If you're adjusting to change as you work from home or homeschool your children, factor stress relief into your schedule. Taking 20-minute breaks throughout the day to do something healing, relaxing, or fun will do wonders for your mental health!
Finally, remember to get fresh air. Spring is here so take some time out of your day to work in your own garden or admire the blooms popping up all around us!
Limit your outings.
As we've been told by the CDC, the best way to stay healthy during this time is to practice social distancing. Avoid going into public spaces unless this travel is essential. For our part, Dr. Christy and Berrien Dental have temporarily suspended all non-emergency appointments for the rest of March.
The question is, when is a trip to the dentist an emergency? What can you do at home for non-emergency dental issues?
A dental emergency tends to involve pain that doesn't subside with over-the-counter treatment. This includes severe abscesses or injuries involving continuous bleeding. If you believe you are having a dental emergency, call us right away.
In the meantime, make sure that you are brushing with fluoride toothpaste and flossing twice a day. If you are experiencing minor pain, take the recommended dose of pain relievers. (Note that experts have addressed the concern that Ibuprofen can make coronavirus symptoms worse, and this is not believed to be true.)
Boost your immune system support at home.
These strange times call for fairly reasonable measures. As long as we all do our part, we'll get through this together. That means washing your hands, disinfecting frequently touched surfaces, seeking out immune system support, and staying home as much as possible!
Although we are not holding regular appointments now, contact us to find out when we are next available. We can't wait to see you and get you back on track with your regular dental cleanings!