5 Ways to Know You Have a Good Cosmetic Dentist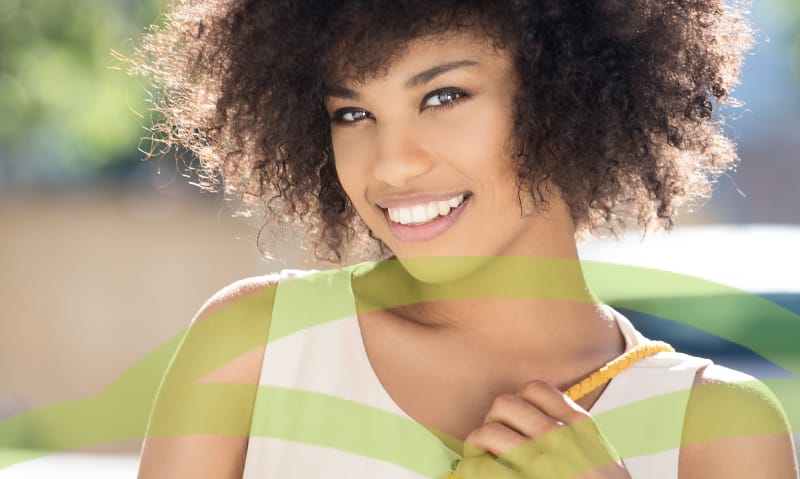 What is cosmetic dentistry?
Cosmetic dentistry refers to any dental work that improves the appearance of a patient's smile. A cosmetic dentist focuses primarily on aesthetic improvements such as color, shape, and alignment.
But cosmetic procedures are much more than just a superficial change. They not only drastically increase a patient's confidence in their smile but also eliminate pain and create stronger teeth.
For example, fixing the size and alignment of a patient's teeth can remedy chronic pain from malocclusion, the misalignment of your bite. Composite bondings and crowns can help protect the integrity of the natural tooth while preserving as much of its original structure as possible.      
While cosmetic procedures are usually considered elective and therefore not covered by many insurance plans, they are truly a wise investment for your dental health, overall well-being, and self-confidence. But this investment can feel daunting—especially when it comes to finding a cosmetic dentist you can trust with carrying out the procedure.
Here are 5 ways to know you have a good cosmetic dentist.
1. The practice has overwhelmingly positive reviews.
When a dental practice has overwhelmingly positive reviews, it says a lot about how they operate and how they treat their patients. Their patients were so inspired by the exemplary service they received that they took time out of their busy day to fire up their computer and leave a thoughtful review.
This is why we are so appreciative of each review our patients have taken the time to write. Here are a couple of thoughtful reviews from our Facebook page:
Mariesa T., who gave us 5 stars, says, "One of the best dentists offices we've ever been to! The hygienists are very nice and supportive, they provide easy to understand feedback and recommendations, and don't judge. The dentists are kind and take time to get to know you in order to provide personalized care. Very highly recommended!"
And Katy S., who also gave us 5 stars says, "Had my first visit today and was pleasantly surprised at the kindness and patience of the entire staff that I encountered. I work in medical and I have to say that some offices should take lessons from this practice. I was so pleased with how thorough everyone was about my issues, dental care and plan for the future. I will be back and maybe try to convince my husband to start going there too!"
2. The team consistently pursues continuing education.
If you're not learning, you're not growing. And in the case of the dental field, you're not providing the quality, up-to-date services you should be. Technology and innovation are developing more rapidly than ever before. A dental team that isn't staying on the pulse of their industry isn't just neglecting their education—they're neglecting their patients' best interest.
Dr. Christy and Dr. Balsis both make it a top priority to regularly invest their time and money in taking advanced courses to provide patients with the most up-to-date treatments.
Our dental assistants Natalija, Heather, Lori, and Carol have all completed their certifications as a Certified Dental Assistant (CDA), Registered Dental Assistant (RDA), and Expanded Functions Dental Assistant (EFDA). You can learn more about these smart ladies here.
3. The cosmetic dentist uses the latest in dental technology.
As dental technology and techniques advance, it is increasingly important for your dental team to be on the cusp of technical innovations to provide you with the most up-to-date, safe procedures. The latest technology now allows dental practices to be far more preventative and proactive in treatment than ever before. Dental services can be provided in less time, with less discomfort, and with far more accuracy.
We are passionate about providing our patients with the best experience possible through the latest technology. This is why we have invested in a well-rounded suite of tools to improve each step of your visit in our offices.
Our office has access to preventative tools like the Cavitron Ultrasonic Cleaner, which uses high-frequency sound waves to gently remove tartar, to cosmetic ones like the iTero Scanner, which creates a three-dimensional digital map of your mouth. Using these images, we can create crowns, bridges and surface in-lays for you with incredible accuracy for a superior fit.
4. A good cosmetic dentist will prioritize conserving your natural teeth.
A good cosmetic dentist will not just want to improve the appearance of your smile but also protect the integrity of it by preserving as much of the natural tooth as possible. Keeping as much of a tooth's original structure as possible helps prevent shifting, future decay, and cracked teeth.
This is why we have made investments in technology like the iTero Scanner. It allows us to create the most accurate-fitting crowns and other dental prosthetics for our patients. And that enables us to remove as little of the natural tooth as necessary. The more of the tooth we can preserve, the healthier it will be and the longer it will last.
5. The team makes you feel comfortable.
We have all heard a horror story or two from friends who have had a horrible trip to their dentist. Or maybe you have been that friend and, unfortunately, have several bad dental experiences under your belt.
When choosing a dentist it is important to take into consideration how the team at the office makes you feel. It is just as important as making sure they accept your insurance and that the services will fit your budget—if not even more so.
A kind, friendly, knowledgable dental staff will always prioritize your comfort and treat you like a person, not just another "job" to be done.
Here at Berrien Dental, we want each and every one of our patients to feel relaxed and comfortable during their visit. If a patient has had a previous bad experience, we work with them to ease their fears—never shame them for it.
During your visit, we have music, blankets, and lumbar pillows to keep you comfortable during your time in the chair. And after your treatment, we have warm towels for you to use to freshen up before you head out to tackle the rest of your day.
In the waiting room, you'll find tea, coffee, or hot chocolate to enjoy while you wait. We also offer Internet access for family or friends to use while waiting for a patient having a procedure done.
Read More