How We Celebrate Fall in St. Joseph, Michigan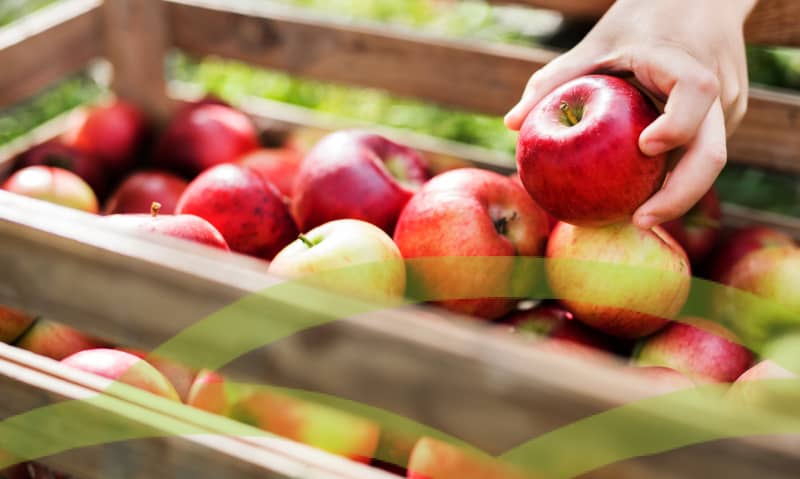 Enjoy the Autumn Season in Michigan
'Tis the season for pumpkin spice lattes and the gorgeous autumn leaves in St. Joseph, Michigan.
If you're visiting St. Joseph, Michigan, or you're just wondering what you can do this fall, we've got you covered. When the temperature drops and becomes sweater weather, there are many things to do in our town, including appreciating some of the beautiful nature around us.
Although St. Joseph is known for its beach, that doesn't mean that it's time to pack up when cooler weather comes.
Read on for more information about what you can do in and around St. Joseph, Michigan in the fall.
Nyes Apple Barn
You can pick your own apples at the apple farm in the fall, making it a fun family or couple activity. The apple farm also has delicious locally made jam, syrup, and jellies, as well as Amish-made fruit-based desserts you can take home and bake in your own oven. The Honey Crisp apples are the farm's pride and joy and perfect for anyone looking to have a quintessential autumnal day out.
The farm also features animals that your young children will love seeing and interacting with. It'll be a day out you won't soon forget.
Devries Farm
Do you want to pick your own pumpkin this year to carve and decorate? If so, head over to Devries Farm, where you and your family can choose your own pumpkins. They have top-rated Halloween decorations, and it's a great day out for the whole family!
Local Winery Visits
The St. Joseph and Berrien areas are home to several vineyards and wineries, and you can make an afternoon of wine tasting with family or friends.
There are a couple of notable wineries within the confines of St. Joseph, including White Pine Winery, Lazy Ballerina Winery, and Baroda Founders Wine Cellars, to name a few. Visit these wineries for a taste of local wine and spirits, as well as some fun snacks and other goodies you can pick up along the way.
Autumn Leaves Changing Color
If you're visiting this area from elsewhere, you may not be coming from a place where the leaves change colors so dramatically! In Berrien and St. Joseph, we're lucky to have a dramatic change of colors that are truly worth taking an entire day, or even three to see.
Click here to visit the 3 Day Fall Leaves Tour, which will give you three tried and tested routes that will leave you in awe of the foliage. You'll want to bring your camera as you lazily snake through the routes and stop now and then to eat or see other local sites and treasures.
Bit of Swiss Pastry Shop
One of the eating places you might just try is the Bit of Swiss Pastry Shop where you can select seasonal delights or old standard favorites.
Reminiscent of Old World artisan shops, this renowned bakery has earned accolades for their European-style breads baked daily. From cream cakes to tortes to delectable sourdough breads, they have everything a weary traveler or hungry local could desire. This place is a favorite, and their baked goods are guaranteed to hit the spot of all of your guests and friends.
Ghostlight Theatre Plays
After an exciting day outdoors, what's a better way to escape the evening chill than to enjoy a night at the theater? Featuring actors from the community and beyond, this new theater is perfect for individuals from the area and those just visiting for a night or two. Relax and unwind before heading back home or to your hotel with a night of live entertainment.
St. Joseph Lighthouses
By the fall, it may be too cold to go swimming, but you can certainly take in the gorgeous autumnal scenery at the St. Joseph Lighthouses. Taking a walk on the pier at sunset is both romantic and a picturesque way to end a day exploring and having fun in the town.
Charter Boat Rental
While the autumn winds and cool air might have set in, it's never too cold to go fishing. St. Joseph has some amazing fishing, including several charter companies that can take you and your party out on the lake privately. Catch yourself a fish for that evening to eat with your family, or go just for the sport of it. Either way, you're guaranteed to have a splendid time out on the lake.
Have a beautiful fall day (or week!) away in St. Joseph, Michigan
Whether you're a St. Joseph, Michigan local looking for something to do, or you're coming to the area for a getaway, you'll want things to do in the area. And if you're a fan of autumn leaves, you won't need to make a trip to New England to see them; you can see truly majestic colors right here in St. Joseph and the surrounding area.