Looking for a Simpler Way to Get Straight Teeth?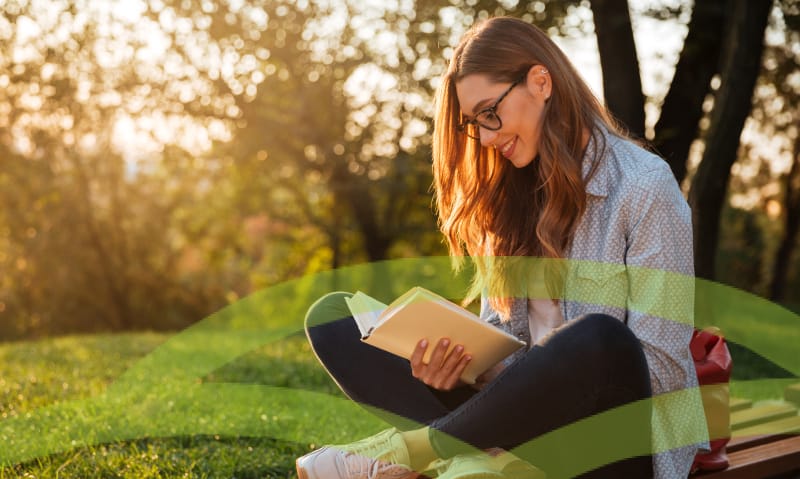 Invisalign: Straight Teeth Without the Metal
One of the reasons teens and adults alike prefer to straighten their teeth with Invisalign is because the aligners are virtually invisible. This orthodontic treatment features a set of translucent medical-grade polyurethane aligners. So when you wear them, you won't have to worry about people seeing metal wires criss-crossing your teeth whenever you smile or speak, making Invisalign the most discreet option to get straight teeth currently available on the market. Let's take a closer look at the other numerous benefits of Invisalign treatment.
It's removable.
Since this orthodontic treatment is virtually invisible, there's normally no need to remove them. However, during special events like a wedding, an anniversary, or a graduation celebration, you may prefer to mark the occasion without any aligners in your mouth. So it's a great side benefit that removing your Invisalign aligners for a few hours a day won't affect your treatment progress. As long as you wear your clear aligners for at least 20 hours a day, your treatment should stay on track.
It's fast.
Another advantage of using Invisalign aligners to get straight teeth is that most treatments last about a year. Because people hardly notice you have anything in your mouth and you can always remove the aligners during special occasions, the 12 months or so you'll wear them will pass by really quickly. However, if you don't follow your dentist's instructions on the correct way to wear your aligners and have them on for at least 20 hours every day, it may take a little longer to achieve the desired results.
It's effective.
Crossbite, underbite, overbite… these are just some of the dental issues that Invisalign clear aligners can fix. So you won't just be getting straight teeth when you use this orthodontic treatment option, you'll also protect your oral health from a number of future oral health problems like gum irritation, tooth sensitivity, joint issues, and bad breath. Yet another great reason why choosing Invisalign as your preferred teeth-straightening option is the winning choice.
It's cleaner.
With Invisalign braces, keeping your teeth and gums clean is as easy as removing the trays whenever you want to brush, floss, or eat, then popping them right back in when you're done. You can even clean the trays during your toothbrushing sessions to prevent bacteria buildup on them. It's very important that you maintain a healthy mouth while you're straightening your teeth so you can have the best possible results at the end of your treatment. Fortunately, Invisalign clear aligners make it easier for you to maintain good oral hygiene without the need for special equipment.
It's diet free.
People are often surprised by the diet restrictions that come with most orthodontic treatment options. Choosing Invisalign braces means you'll get to sidestep this limitation on what you can have on your plate. From crunchy breakfast cereals to sticky chewy cookies, you'll always be able to eat whatever your heart desires. Just remember though, aligners don't make you immune to cavities and decay. You still need to remember to always brush your teeth right after every snack fest.
It's comfortable.
The icing on the cake for this orthodontic treatment is how comfortable the clear aligners actually are. No sharp edges digging into and cutting your lips and cheeks and leaving sores that are difficult to heal. Your Saint Joseph dentist will make a custom fit set of aligners that slowly adjust your teeth until they're in the desired position, with every tooth movement carefully timed to give you the most comfortable orthodontic treatment sequence possible.
Find out if Invisalign is right for you today.
Now that you know the numerous benefits of using Invisalign clear aligners to straighten your teeth, the next question on your mind will probably be, "Am I a good candidate for Invisalign orthodontic treatment?" We usually recommend these translucent aligners for older teens and adults who already have a fully developed jaw. Patients with gum disease or cavities may first need to have some restorative work done before starting on an Invisalign treatment plan. Dental bridges, implants, or TMJ issues often prevent clear aligners from fitting properly on your teeth, but a qualified dental professional (like us!) can work around this problem. The best way to know if Invisalign is the right orthodontic treatment for you, however, is to schedule a consultation with your nearest Saint Joseph dentist. Our Berrien Dental team has the experience and the qualifications to make sure you get the smile you want without compromising your oral health.