6 Ways Going to the Dentist is a Lot Less Scary Than it Used to Be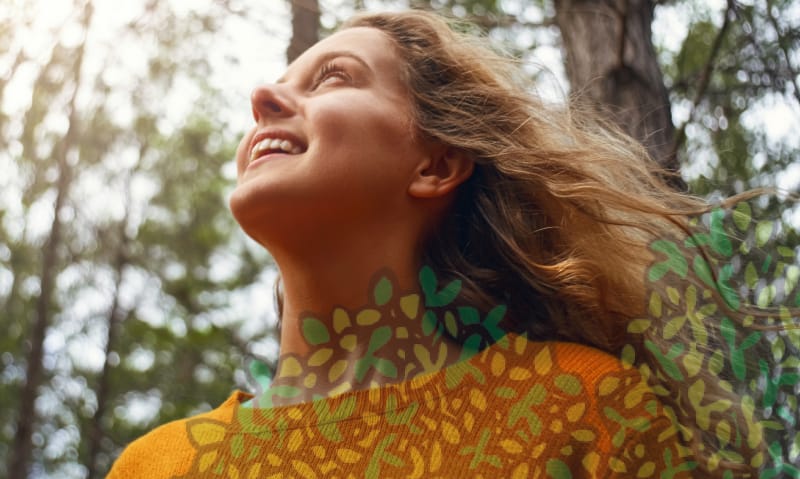 Dental visits are a more comfortable experience than ever before.
The world of dentistry has advanced at an incredible pace, and compared to early dental practices, modern dentistry is nearly a horse of a different color. Not only has dental technology evolved but so has the importance of patient-centered care. The days of painful treatment processes have passed, ushering in comfort-focused practices and better patient experiences than ever before.
Older individuals who recall uncomfortable, painful or even downright scary experiences with the dentist as a child will be happy to learn that a lot has changed. Dental professionals, like the team here at Berrien Dental, go above and beyond to offer comprehensive, compassionate care, and they have the technology and tools to help in those endeavors.
Our patient Sandra B. put it best with her testimonial stating, "As a child I had a great fear of going to the dentist. As a senior citizen the fear is gone, replaced by a sense of visiting friends. Everyone who is connected with this office is friendly and helpful – from the receptionist to the hygienists to the dentists!! Thanks for your friendship (….oh, also for your great dental work……)."
Here are 6 ways modern dental practices and Berrien Dental have improved our patients' experiences with the dentist.
1. Dental anxiety is a recognized condition and dental professionals approach patients with incredible care and empathy.
Study after study proves that dental-related fear is widespread, with one survey of 18,000 adults showing 61% experience dental fear. It's estimated that roughly one-third of American adults avoid the dentist because of fear alone.
Modern dentistry recognizes dental anxiety as the barrier to patient care that it is. Our modern dentists acknowledge this anxiety and treat it as a recognized condition. Modern dental practices put a strong emphasis on empathizing with patients who have dental fear, especially in terms of open communication during treatment. This ensures patients always know what to expect and when to expect it. Our team here at Berrien Dental has strategies to help make sure your experience is the best.
2. Laser dentistry is in high demand and ensures a much more pleasant experience for patients.
Laser dentistry might seem intimidating, but it's actually one of the most remarkable innovations in dental technology—especially when it comes to patient comfort.
A lasers is simply a very powerful beam of light energy. Dental lasers are extremely precise, non-invasive, and are used for a huge range of different dental procedures. Benefits of laser dentistry include reduced pain, less need for anesthetics, lowered risk of infection, reduced swelling, and drill-free treatment of cavities. You can read more about laser dentistry on our website.
3. Dental memberships make paying for services more affordable and kinder on your wallet.
Sometimes the anticipation of having to pay an expensive dentist bill is scary enough to make someone avoid appointments. In one study supported by the ADA, researchers found that 40.2% of adults skipping dental visits were doing so because of costs. Thankfully, there's assistance available to help with dental costs and a huge number of dental practices, including Berrien Dental, offer their own patient membership plans in addition to accepting CareCredit.
Our Berrien Dental Memberships program is similar to a savings plan and helps make dental care less scary by making it more affordable. Please give us a call to learn more about our membership program and how to apply.
4. Root canal therapy and other vilified treatments are more gentle and effective than ever before.
Digital X-rays, ultra-precise tools, and modern anesthetics all play a role in making stereotypical root canal pain a thing of the past. Modern dentists, even general or family dentists, are far more skilled at performing root canal therapy as a result. Many patients now realize that a root canal is no more uncomfortable than getting a filling placed.
5. Pain management during treatment is a primary concern of modern dentists.
Modern anesthetics have greatly improved over the last few decades, but so has a dentist's tools for pain management at a patient level. Dentists want to provide you with a comfortable experience that leaves you feeling better and good about coming back for another appointment.  Not only has research and advancements put better anesthetics and tools in the hands of dentists, but you'll also notice our dental team understands that sometimes the simplest things can bring comfort and reassurance.. Your dentist and dental assistants will often check in with you during a procedure to make sure you're comfortable and remind you to raise your hand if you ever feel any sort of discomfort, whether it be pain or anxiety.
6. Healing time post-treatment is faster with fewer complications and after-care is simplified.
You'll find that healing after a more intensive treatment is a faster, easier process compared to procedures you may have experienced years ago. For example, when laser dentistry is utilized, patients experience less swelling, reduced post-treatment bleeding, and are less likely to develop an infection or similar complications.
Modern dentists strongly encourage at-home after-care for patients and often include a set of instructions, especially after a dental implant, extraction, or similar type of procedure. If some soreness is to be expected, many dentists are proactive in offering advice on over-the-counter pain medication to help alleviate any swelling or tenderness.
Experience Berrien Dental's compassionate approach to dental care.
Berrien Dental makes your and your family's health their top priority. Our team offers a number of services, including periodontal therapy, restorative treatment, cosmetic treatment, and preventive care, all with the help of advanced laser technology.
We view our patients as fellow members of the Berrien Dental family and do our utmost to ensure every individual feels comfortable and confident in our hands—especially patients who experience dental-related fear.
When you're ready to make an appointment to see us, either give us a call or use our online Request an Appointment form.