5 Ways to Be More Active This Winter in Saint Joseph Michigan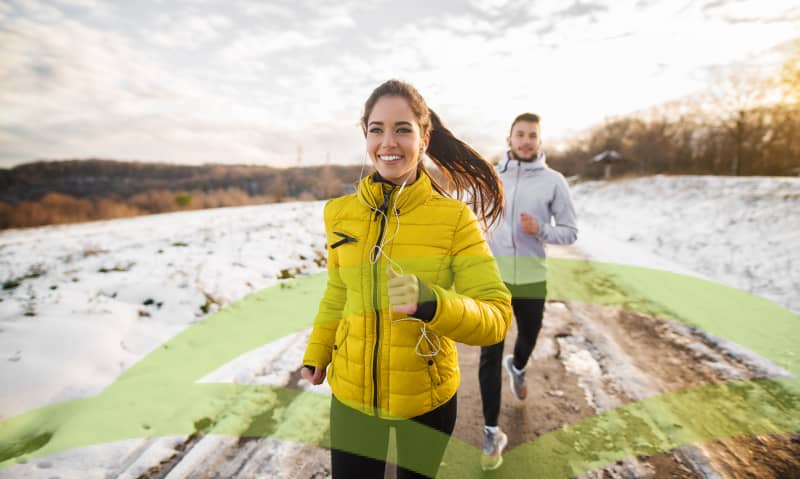 Make the most of winter by getting active!
Planning fun things to do this winter in St. Joseph, MI, can offer a wide range of benefits. However, planning and carrying out these activities isn't always easy.
Take advantage of these strategies to get more active this winter and make the most of your winter activities.
Why Being More Active Is Great for Your Family
Taking care of your and your family's health can be a major undertaking. There's general physical health, oral health, and mental health to take into account. Luckily, physical activity provides benefits in all of these areas.
More physical activity helps you take advantage of the health benefits that exercise in general provides. Improved cardiovascular performance, increased endurance, and reduced risk of heart disease are all possible with regular movement and play.
Getting physical also helps your mental health. Exercise boosts your mood and can help you combat seasonal depression. Of course, performing these activities with your family carries additional benefits, like the joy that comes from having fun together.
Things That Could Keep You from Being Active This Winter
Unfortunately, it isn't always easy to plan family activities in the winter. It's cold and often snowy and icy, limiting your access to outdoor activities. This is particularly true for younger children, who can't be out in frigid conditions as long as older kids and adults.
It's also difficult to find something that the whole family can enjoy. The combination of these factors can contribute to a general malaise of seasonal depression that further inhibits your ability to take action. However, there are some effective ways to overcome these challenges.
1. Keep it simple.
There's no need for your family activities to be overly complex. You don't need to buy sports equipment, make reservations, or spend all day driving to your destination. Instead, you can take advantage of the kind of simple winter fun you can enjoy in any outdoor area.
Building a snowman or igloo is a fine example of how you can enjoy the outdoors with nothing but snow. These sorts of activities are great for children of all ages, as the size and complexity of snow creations easily scale with their abilities and ambition.
If you don't have much outdoor space, you can always head over to one of Saint Joseph's many parks, where you'll have plenty of room to run, roll, and sled around.
2. Plan ahead.
If you're looking for something a bit more structured, it's always best to plan ahead. You'll likely have multiple schedules to juggle, and you don't want to try to put things together at the last minute. Keeping everyone on the same page will help ensure nobody misses out on the fun.
In most cases, planning is as simple as agreeing on a time and place. If you're going to be visiting a business or other facility, make sure you look up their hours to avoid finding yourself locked out upon arrival.
3. Go with a time-tested favorite.
Of course, the best authority on what your family can do to have active winter fun lies within your own track record of previous successes.
Try to think of which activities have put a smile on your loved ones' faces in the past and make it a point to repeat them.
Ice skating is a particularly popular family event. You can take advantage of the open skate schedule at the John & Dede Howard Ice Arena to enjoy gliding around with your family. There are even designated stick and puck times if your kids want to practice their ice hockey skills.
4. Set reasonable goals.
There's no need to overdo it when it comes to setting physical activity goals.
Health experts recommend that children get at least 60 minutes of physical activity per day, but keep in mind that simple, unstructured running around counts as physical activity, as does the recess time and P.E. time they get at school.
5. Take advantage of indoor family activities.
If you and your family aren't much for the cold, or the weather outside has simply become too frightful, there are plenty of year-round indoor physical activities for you to try.
For example, the South Shore Health & Racquet Club offers tennis and other racquet games, aquatics, and a variety of group fitness classes that could be just what you're looking for.
Don't forget about your oral health.
While focusing on your well-being this winter, it's important not to overlook your oral health. Keep up with your routine dental appointments with your Saint Joseph, MI, dental clinic dentist at Berrien Dental to make sure your smile stays as dazzling as the ice sparkling on the sidewalk outside. Contact us today to book your appointment.