Our Patient-Centered Approach to Dental Care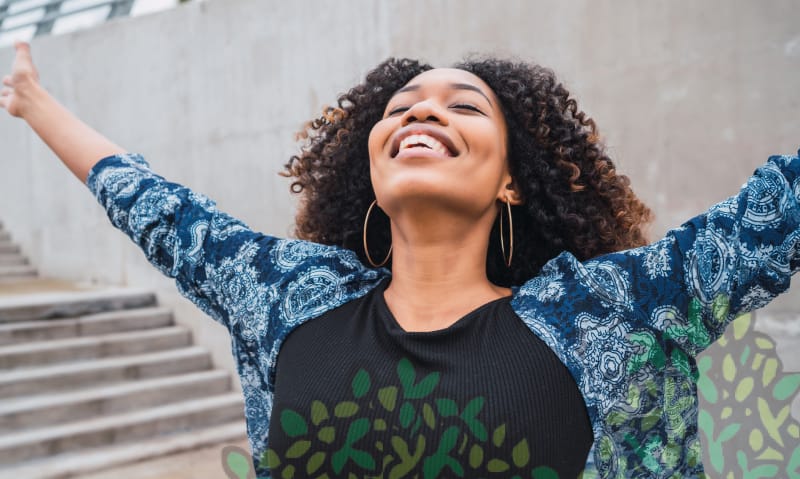 Get the best dental care possible with Berrien Dental.
When it comes to taking care of your well-being, few would disagree that one of the most important things to do is look after your dental health. Your teeth are one of the most important parts of your body; without them, you couldn't eat most foods. You would even struggle to do something as simple as talking. Not to mention, the rest of your mouth and body are affected by how well you take care of your teeth. With that said, you're going to want a dentist that offers a patient-centered approach for all of your needs. The Berrien Dental team is the right group of specialists to help you with all of your needs.
We've practiced our dentistry for many years and cover a wide range of dental treatments and techniques. However, there's one thing we place above all else at our practice: our commitment to our patients.
Read this article to learn more about our patient-centered care, and see how we can benefit you and your smile!
Our patient-centered approach begins with prevention.
Most dentists focus on trying to fix your teeth only after something has happened to them. After all, the problems you have with your teeth are the very things that fill up their wallets. However, we choose to do things a bit differently. Instead of waiting until a patient has a problem, we try to help our patients stop the problem before it even starts. We realize that if a tooth problem is caught beforehand, it will not only help you protect your health, but it will also save you from spending lots of money on procedures you could have avoided.
Our state-of-the-art technology allows us to have a close and detailed look at your teeth so we can quickly catch any problems you may not have even known you had and prevent them from becoming worse.
We offer an incredible variety of services.
As great as a dentist may be, they may not be able to offer you all of the services you require. This is a problem if you walk into your favorite dentist needing a veneer and they can't offer you the procedure. When it comes to your teeth, if you need something done, you want it taken care of as soon as possible. Running around trying to find another dentist shouldn't be on your to-do list.
Luckily, we understand the importance of having what you need when you need it. Our dentist office offers a very generous variety of dental services, so we have you covered, no matter what the occasion calls for. When combined with the latest in dental technology, the number of procedures, as well as the height of professionalism we can achieve on our jobs, is virtually endless.
We can take care of your overall oral health.
Teeth are obviously a very important part of your mouth. However, we also know there's more to your oral health than just your teeth. In fact, there are a number of different diseases and physical conditions that can occur if one doesn't take care of their oral health. As someone who cares about their overall well-being, you're going to want to make sure you do as much as you can to take care of your mouth.
We make sure to put the patient first by looking out for their overall oral health every time. This includes making sure your gums are clean, disease-free, and are able to help promote healthy behavior in your teeth. We also check the health of your tongue and the walls of your mouth to ensure your health is at an optimal state.
We're extremely invested in your values.
We know our patients aren't cookie-cutter; each individual has their own thoughts, needs, and desires. By treating you as if you're a number, your voice isn't heard as it should be. Many dentists make the mistake of simply treating all of their patients the same, but doing so runs the risk of damaging the patient's teeth, as well as their loyalty to their dentist.
This is why we place our patients' values at the forefront of everything we do. We want to make sure you are accommodated, no matter what the occasion. Whether it's family wishes, religious needs, or simply just a personal preference, all of our staff are trained to put your specific requirements first. We will work with your requests to make sure you get the experience you deserve.
We want you to know we care about getting you what you need when you need it, and we want to make sure it's all on your terms. Our way of doing dentist work is a new wave, and it all starts with you at the center.
With our patient-centered approach, we're the right dentists for you.
It's clear that we, the Berrien Dental team, really care about our patient-centered approach in how we run our dentistry. This is certainly a big deal in a society that tends to promote business profits over taking care of the patient's needs. If you're in need of a dentist practice with this approach in mind, you've come to the right place.
Drs. Christy, Balsis, and Bauman have been leading this team of extraordinary practitioners for many years, and they continue to do all they can to make sure patients come first. Berrien Dental covers a wide variety of practices, including veneers, implants, periodontal therapy, crowns, bridges, and so much more, and we do so while making sure your needs are met.
Are you ready to place your dental care in the hands of someone you can trust? Simply reach out to us to find out more about what we do, or make an appointment to get started taking care of your dental health. We look forward to serving you!