Am I a Good Candidate for a Tooth Implant?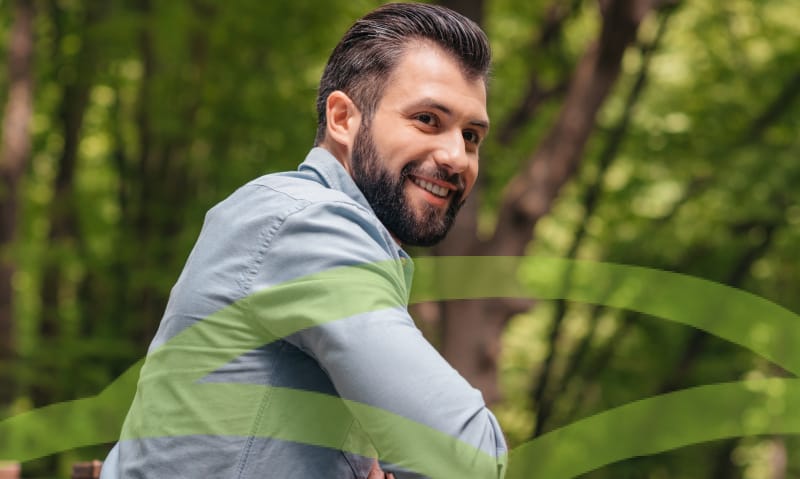 Tooth loss doesn't mean the end of a beautiful smile.
Tooth loss is a frustrating experience affecting an estimated 178 million Americans. If you're in a situation where your tooth loss is leaving you feeling downhearted or insecure about your smile, dental implants are a fantastic solution.
Dental implants are a type of restorative dental care that isn't new but has greatly advanced in its technology over the last few decades. Implants are now one of the most common forms of restorative care for patients with tooth loss, and they have specific characteristics that make them a superior choice to the alternatives.
What Dental Implants Are and Why They're Highly Recommended
The most common question about dental implants is, "Am I a candidate?" But before we dive into that, it's a good idea to get better acquainted with what dental implants are and why your dentist might be recommending them for you.
How Dental Implants Work
Dental implants involve the process of placing ultra-strong titanium posts directly into your jaw, similar to how your natural tooth root was positioned. Your jawbone will gradually regrow and fuse to this titanium post. After a brief healing period, your dentist will build up a foundation around the screw-like end of your post (called an abutment) and affix a beautiful, realistic crown on top.
Approximately 3 million people in the United States have restored their smiles with the help of dental implants, and the number grows by around 500,000 every year.
Missing teeth can affect more than your confidence.
So why are dental implants loved by so many patients and highly recommended by dentists? It boils down to two things: how realistic dental implants look and how realistically they perform.
Missing teeth can undoubtedly affect your confidence in your smile, and it tends to be a big reason why patients seek out dental implants as a solution. When healed and fitted with a custom color-matched porcelain crown, a dental implant is nearly indistinguishable from a natural tooth.
But as important as appearance is, where dental implants really shine is in how well they replicate a natural tooth in terms of function.
Dental implants stimulate your jawbone just as a natural tooth would, making them the only form of restorative dentistry that preserves natural bone. They are much stronger than other forms of restorative care, like dental bridges, and could last a lifetime with proper oral care.
How to Tell If You Could Be a Candidate for Dental Implants
If you're excited about the prospect of permanently restoring your smile with dental implants, you probably want to get an idea of whether or not you might be a candidate. The good news is most people are good candidates for dental implants.
You're likely a candidate for dental implants if:
You have a good level of oral health, including healthy gums.

You're a generally healthy individual overall.

You have enough bone left to support an implant.

You've experienced some bone loss but can get a bone graft.
You may not be a candidate for dental implants if:
You have untreated tooth decay and/or periodontal disease.

You have a serious health issue that currently isn't controlled (i.e. diabetes).

You're currently undergoing radiation therapy.

You're on immune-suppressing drugs or have a high risk of infection.

You're a heavy smoker or drinker and aren't interested in quitting.

You've experienced significant bone loss and aren't a candidate for bone graft.
If you believe you're not a candidate, don't lose hope.
If your risk factor revolves around your current level of oral health, your dentist may decide you can be a candidate after pre-existing problems, like periodontal disease, are healed.
Restoring Your Smile With Dental Implants After Periodontal Disease
Tooth loss can be caused by a number of things, with the top three being periodontal disease, tooth decay, and trauma. Tooth decay is often touted as the primary tooth destroyer, but it's actually periodontal disease (periodontitis) that's the most common cause of tooth loss in adults.
Unlike tooth decay, which may only affect the physical tooth structure, periodontal disease affects the tissues and gums surrounding your teeth. Tooth decay and periodontal disease can also be present at the same time, with the bacteria from the untreated decay leading to inflammation, gingivitis, and eventually periodontitis.
What makes periodontal disease particularly destructive is how quickly your gum tissue can degrade. As the infection remains untreated, periodontal disease will physically cause your gums to pull away from your tooth structure. This begins as a receding gumline, but what's going on under the surface can be much more dangerous. With time, the infection will begin to destroy your tooth structure and even your jawbone.
When left untreated, periodontal disease will cause permanent damage and eventual tooth loss. Thankfully, with the help of a skilled dentist and our modern advancements in dentistry, it's possible for many patients with periodontitis to restore their smile with dental implants after periodontal treatment therapy.
In the case of bone loss related to periodontal disease, once the infection is completely gone and you're given a clean bill of health, your dentist may be able to perform a bone graft. A bone graft will help rebuild enough healthy jawbone to make it possible for a dental implant post to be placed.
Berrien Dental can help you get your smile back with dental implants.
The team at Berrien Dental has a true passion for helping patients restore their smiles with dental implants and similar technology, like implant-supported dentures.
If you're currently not a candidate for dental implants due to untreated tooth decay or periodontal disease, we offer a complete menu of dental services and periodontal therapy to help you get there.
Your overall well-being is our top priority, so we always take the time to make sure any untreated tooth decay or periodontal disease is completely under control first. This, in turn, helps ensure you have the best experience possible with your dental implants.
When you're ready to book a dental implant consultation, you can either give our office a call or fill out our online appointment request form.