10 Things Berrien Springs and St. Joseph Say About Berrien Dental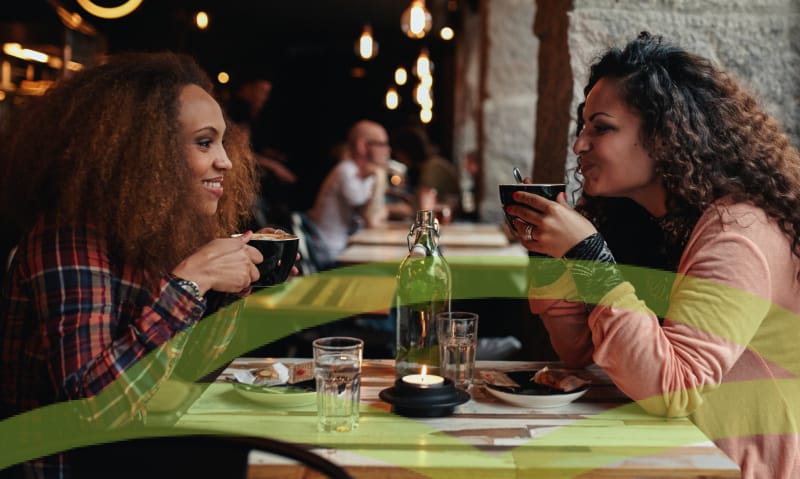 Proud to be a Hometown Dental Practice in Berrien Springs and St. Joseph
At Berrien Dental, we are committed to the most knowledgeable and compassionate dental care to be found, and we're proud to provide dental care to two communities we love. With advanced technology and a team that is as strong as it is caring, we are driven by one goal: the satisfaction and comfort of our patients.
So here's to our patients, old and new, who give us the opportunity to achieve our goal with every visit. With joy in our hearts and grins on our faces, we thank you for taking the time to share the love and make Berrien Dental possible each and every day.
1. "Great experience getting a filling."
If you've been avoiding the dentist for fear of the drill, you can finally put your worries aside. Thanks to advances in dental technology, such as hard tissue lasers, you can receive the dental treatments you need without the high-pitched noise and vibration of a conventional drill. In addition to providing you with a more comfortable experience, dental lasers allow your dentist to preserve more of your healthy tooth structure. The instrument is so precise, many procedures are even performed completely free of anesthetics.
"Great experience getting a filling. The laser they use is awesome! And I was in and out very fast! They are always such a pleasure to deal with." – Jennifer Maren
2. "Set me at ease about my procedure."
If you've ever avoided going to the dentist because of anxiety or fear, you're not alone. Dental anxiety affects an estimated 80% of Americans, with nine to 15% avoiding the dentist entirely due to anxiety or fear. In addition to experiencing physiological and psychological symptoms of stress, those with dental anxiety are more likely to postpone or cancel dental appointments and have missing, decayed, and damaged teeth. As poor oral health can lead to decreased overall health and self-esteem, patients with dental anxiety can experience a decline in their physical, mental, and social well-being.
With caring staff and advanced dental technology, we're here to help you feel comfortable, so you can receive the dental treatments you deserve and need. As an added bonus, many of our modern tools and techniques make many of our dental procedures exceptionally comfortable and even pain-free.
"Very professional and courteous. Also set me at ease about my procedure and were very efficient and up-front about all the procedures I needed. Did I mention pain-free?" – Charles

"Everyone is professional, competent, and friendly. When I was a new patient several years ago, they respected my "dentist phobia" that I had since childhood and worked with me to ease my fears. I highly recommend Berrien Dental!" – Steve Chaudoir
3. "Up-to-date with all the latest tech."
Many of dentistry's latest technologies help make your dental experience comfortable, positive, and efficient. Our dental office knows that the more comfortable our patients are, the more likely they are to visit us regularly. Good oral health is key to good overall health, and routine dental visits are one essential step you can take to ensure your oral health is the best it can be.
In addition to offering a cozy waiting room and a view of Michigan's tranquil natural beauty, our office continually invests in state-of-the-art dental tools that reduce or eliminate discomfort, extensive wait times, and invasive diagnostics and procedures.
"I have been going to Berrien Dental for 10 years. All of the staff are very friendly and thorough. I love being able to watch the birds and squirrels while I'm getting my teeth cleaned. They also stay up-to-date with all the latest tech." – Twyla Smith

"Dr. Todd Christy and his staff are amazing. Their combination of professionalism, use of the latest technologies, and sincere friendliness and care for my family is wonderful." – Ken Whah
4. "Even our kids like coming."
Getting your kids excited about the dentist can feel just as insurmountable as making kale and chores appealing. With a passion for children's dentistry, we strive to make the dentist a fun and comfortable place for young patients of all ages and experiences.
"We love the staff, excellent service; and even our kids like coming!" – Jennifer Dickson

"We love Berrien Dental!! My kids have been coming here for years, and we couldn't be happier!! They even accommodate appointments for our son who is ASD (non-verbal), and that's so helpful and such a blessing. I would recommend them to anyone looking for great service." – CJ Stackman
5. "Never a surprise or much of a wait."
With a deep respect for your time and a commitment to transparent communication, you can expect to get what you came for: simple, efficient, and sincere care.
"There is never a surprise or much of a wait. Staff is top-notch with service and information." – Shannon Pierson Williams

"Excellent work, upbeat, cheerful staff, appointments stay on time or very close to it. Everything is explained well, and I just know I'm in good hands!" – Dalry Payne
6. "I felt special."
Each and every patient is unique. We are honored to offer you a personal, one-of-a-kind dental experience that reminds you that you and your family are worthy of high-quality service, compassion, and the utmost care.
"My dental hygienist, Kirsten, did an amazing job today. Even though I was the last patient of the day, her professionalism and joy of working was evident. I feel that she went above and beyond in performing her duties. When she learned that I have sensitive teeth, she took her time to desensitize them before starting her work. Then, gently and carefully, she went through every single tooth. When she finished cleaning, she offered me a warm towel for my face. I felt special. Thank you, Berrien Dental, for having such a wonderful staff to make us feel welcome each time we go to your office. The office ladies are always willing to accommodate our appointments according to our schedule. Dr. Balsis and Dr. Christy are great dentists. Our family has trusted them for many years now." – Carmen Collins
7. "I have never had such a thorough exam."
As dentists, we only have the opportunity to see most of our patients twice a year (if we're lucky!). You rearrange your schedule and take time out of your life to make your appointment happen. We arrange our schedule, so each and every visit is complete and totally worth your while.
"I have never had such a thorough exam, my treatment plan was explained [well], and I feel more comfortable already under their care, and this was my very first visit." – Tracy Mast

"Very pleased with the care and attention shown to me at my recent visit to Berrien Dental. My exam was thorough and gentle. From the receptionist, dental assistant, hygienist, to the dentist! Very impressed!" – Angel Valentina Sorenson
8. "I actually look forward to my visits."
Going to the dentist doesn't have to feel like pulling teeth (bad pun intended!). With patient-centered practices, advanced technology, and a culture of caring and community, dreading the dentist can quickly become a thing of the past.
"I actually look forward to my visits to the Berrien Dental office. Everyone is so fun and happy!" – Zach East

"Love the staff and the dentists. Being someone who used to dread dental visits, they make sure you feel at home and safe/comfortable." – Jennifer Florey
9. "If that isn't amazing service, I don't know what is."
We know how important your teeth are to your comfort and quality of living. We also know that life is full of unexpected situations! If there's any way we can help our patients bridge the gap between great oral health and life's surprises, you can count on us to be there.
"I had a temporary veneer on my front tooth fall off today. It's Saturday; Dr. Christy met me at 7 PM to fix it so that I could go out and spend Mother's day with my family tomorrow. If that isn't amazing service, I don't know what is. Thank you from the bottom
of my heart." – Melissa Seddon
10. "Hands down THE BEST EXPERIENCE."
What do you get when you combine kindness, knowledge, and a genuine love for what you're doing? Humbled and with gratitude, we'll let this one speak for itself.
"Jennifer cleaned my teeth this week, and it was hands down THE BEST EXPERIENCE I have ever had at a dentist's office. I have had two mouth surgeries, braces twice (for 5 years total), and an expander, so I've definitely had a lot of experience. The hygienist who cleaned my teeth was kind, friendly, and I think my gums bled maybe twice, which is previously unheard of. Anyway, point is, if you're considering Berrien Dental, I would highly recommend. Thanks guys!" – Rachelle Pichot
What will you have to say about your Berrien Dental experience?