Tips for Surviving the Cold and Enjoying the Holidays in Berrien Springs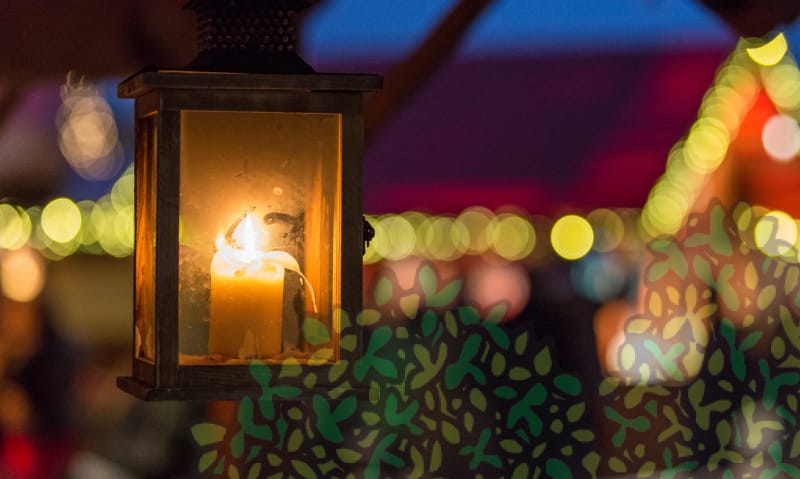 Winter in Berrien Springs can feel eternal.
With plenty of snow and an average December-through-February temperature just above the freezing point, winter in Berrien Springs, MI, can be downright brutal. It's all too easy to focus on the cold and forget about the fun that you and your family can have. The team at Berrien Dental is here to let you know about the enjoyable activities in our village and hopefully bring some holiday cheer.
Visit the Lemon Creek Winery.
Yes, quality grapes do grow this far north! The Lemon Creek Winery is one of the jewels of Berrien Springs. It is home to some amazing vintages, and they welcome visitors—even during the winter. The Lemon family has been in this area of Michigan for over 160 years, and their wines are enjoyed all over the nation. Stop by this winter and enjoy a wine tasting you won't soon forget.
The farm encompasses around 170 acres of orchards and vineyards. Of course, you can sample the vintages, but you can also learn about winemaking and watch the process in action. Once the weather warms up, visit again to pick your own fruit from the orchards.
Wander St. Joe's Luminary Festival.
Okay, so this festival is not technically in Berrien Springs, but it is only a short drive away in St. Joseph. The St. Joseph Luminary Festival is an activity that your entire family can enjoy. Get into the holiday spirit in downtown St. Joseph by strolling down the candlelit boulevard lined with over 1,000 luminaries.
The 25th anniversary of this festival will feature great sales at St. Joe's businesses, along with cheer for everyone. Mark your calendars because this experience is not to be missed.
Kindle your Christmas spirit.
The Kindle Your Christmas Spirit festival is a free celebration of the holiday season as well as the history of Berrien Springs. We don't yet know all the details of the 2019 festival, but if past years are any indication, then you can expect caroling, blacksmith demonstrations, a Christmas pageant, and much more. The History Center at Courthouse Square holds the event each year. Bring your whole family, and enjoy the holiday delights close to home.
Polish your creative writing.
The Berrien Springs Community Library hosts a creative writing group throughout the winter. There is nothing like staying curled up by the fire with a good book on cold winter days, but why not try writing your own story? This group is a judgment-free place for adult writers, both aspiring and experienced, to share their work and receive constructive feedback.
Catch a concert at the Howard Performing Arts Center.
Andrews University's Howard Performing Arts Center has plenty of performances scheduled for this winter. From Canadian Brass to a holiday pop concert, there are many opportunities for you and your loved ones to experience music that is jazzy, classical, sacred, or just plain fun. If Christmas music is your thing, the center has you covered with no less than six different Christmas performances.
Don't forget the Christmas pickle!
Our village is known as the Christmas pickle capital of the world, so if you celebrate Christmas, don't forget to hide the Christmas pickle ornament on the tree. The child who finds the Christmas pickle first will enjoy good luck in the new year.
Try a teeth-friendly treat.
Here's a recipe for low-calorie sugar cookies. We know that sugarless sugar cookies sound contradictory, but we guarantee these treats taste great and will be easy on your teeth!
Makes four dozen cookies.
Ingredients:
1 cup softened butter

3 tablespoons powdered stevia

1 teaspoon vanilla extract

2 eggs

2½ cups whole wheat pastry flour

½ teaspoon baking powder

½ teaspoon baking soda

¼ teaspoon salt
Method:
Preheat your oven to 350℉. Combine the butter, stevia, and vanilla extract in a stand mixer. Mix for three minutes on medium speed, then beat in the eggs until combined. In a separate bowl, whisk the flour, baking powder, baking soda, and salt together. Set the mixer on low speed and gradually add the flour mixture and mix until combined. Roll the mixture into tablespoon-sized balls, then slightly flatten them on a parchment-lined baking sheet. Bake for 10 minutes. Take the cookies out of the oven and shape as desired with cookie cutters. Bake for another 10 minutes or until golden. Top with a sugar-free frosting.
Remember to keep your mouth healthy during the winter. Whether you stay sugarless or indulge in richer treats, make sure you book an appointment with Berrien Dental.